M&P Amusement Blog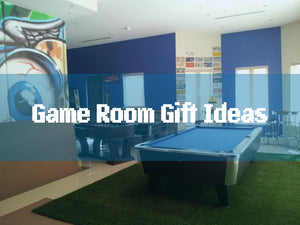 Find the best gift for the gamer in your life. Read M&P Amusement's list of the top home game room gift ideas to make shopping easier!
Arcades are places of family fun and nostalgia. Bright lights, loud sound effects, high scores, and a hum of energy. While the arcades themselves are rarely scary, there have been quite a few popular, and very fun horror-themed arcade games and pinball machines throughout the decades.
In celebration of Halloween, we thought it would be fun to look back at some of the all-time most frightening, bone chilling, and incredibly fun horror arcade games.
As we enter into the second decade of the 21st century, arcades are seeing a revival in the form of barcades and family entertainment venues popping up in cities across the globe. It's increasingly clear both arcades and pinball are gearing up for a comeback. So, let's take a look back through the long history of a game that has permeated our culture for generations!
Wouldn't it be great to have an arcade right in your own home? A lot of people day dream about building their own home game room, but don't know how to start. Check out these 5 tips to help you start planning your game room!
Throughout the 1990s, arcades continued to hold popular sway with gamers. Arcade machines offered large displays, high resolution graphics, and fast gameplay - something that home consoles still hadn't been able to offer.
 Let's look back and revisit the top ten best arcade games of the 90s.